Alerts and Uploads
Posted Mon, Nov 20, 2023 1:37 PM
Download Report (59 downloads)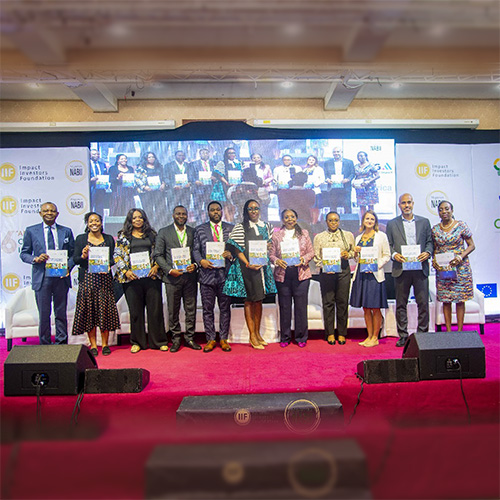 Investment has been a part of human activities for over a millennium and has evolved. Prior to the mid-twentieth century, investment activities were undertaken for one of two reasons: financial gain or philanthropy. Since the beginning of the new millennium, many institutions and High-Net-Worth individuals have moved their investment goals to meet Corporate Social Responsibility (CSR) or ethical or socially responsible requirements. As a result, these investing entities are incorporating social, environmental, and financial conditions into their investment criteria and assets portfolio structure which birth impact investing.
The Nigeria Impact investing market has grown significantly between 2015 and 2022. Coincidentally, Nigerian has experienced two (2) episodes of economic recession during this period. In 2021, the Nigerian economy experienced a robust recovery momentum, with a real Gross Domestic Product (GDP) growth rate of 3.4 percent. The recovery was bolstered by critical reforms that boosted growth in key sectors of the economy, such as Agriculture, Manufacturing, and Information and Communication Technology, among others.
Given that the Nigerian impact investing market is still evolving, the current macroeconomic environment in Nigeria provides valuable evidence to support investment inflows that will result in both social and financial returns in the three (3) priority sectors - Agriculture, Education, and Health. The performance of these sectors and their importance in driving positive development outcomes in Nigeria are also highlighted by the Nigerian government's priorities, as outlined in the National Development Plan (NDP) 2021-2025 and Nigeria's Agenda 2050.