Posted Tue, May 31, 2022 11:19 AM
Timeframe: Tue, Jun 7, 2022 10:00 AM - Tue, Jun 7, 2022 3:30 PM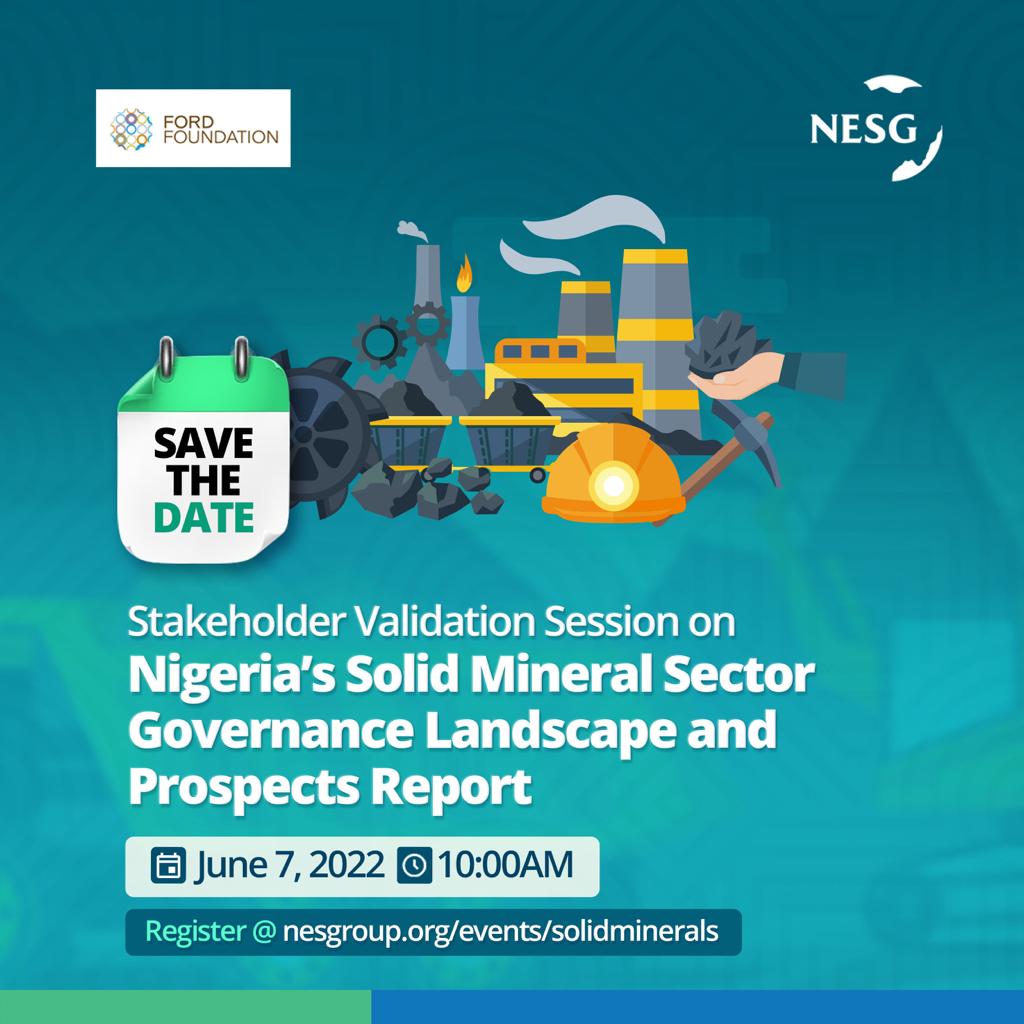 The report presents a diagnostics of the state of Nigeria's solid minerals sector, critically examining the status, strengths, weaknesses and opportunities for improvement.
Policy imperatives recommended were subjected to a scenario analysis to understand the economic impact of the action or inaction of policymakers within the sector. A gender assessment was also carried out to identify gaps and opportunities for promoting gender equality within the sector.
This report is conceived to address issues around governance, policy gaps and prospects, regulatory and institutional framework, solid minerals standards and reporting, and recommendations on a stakeholder's collaborative framework for improved sectoral performance.