Posted Thu, Apr 14, 2022 3:15 PM
Timeframe: Tue, Apr 26, 2022 4:09 PM - Tue, Apr 26, 2022 3:00 PM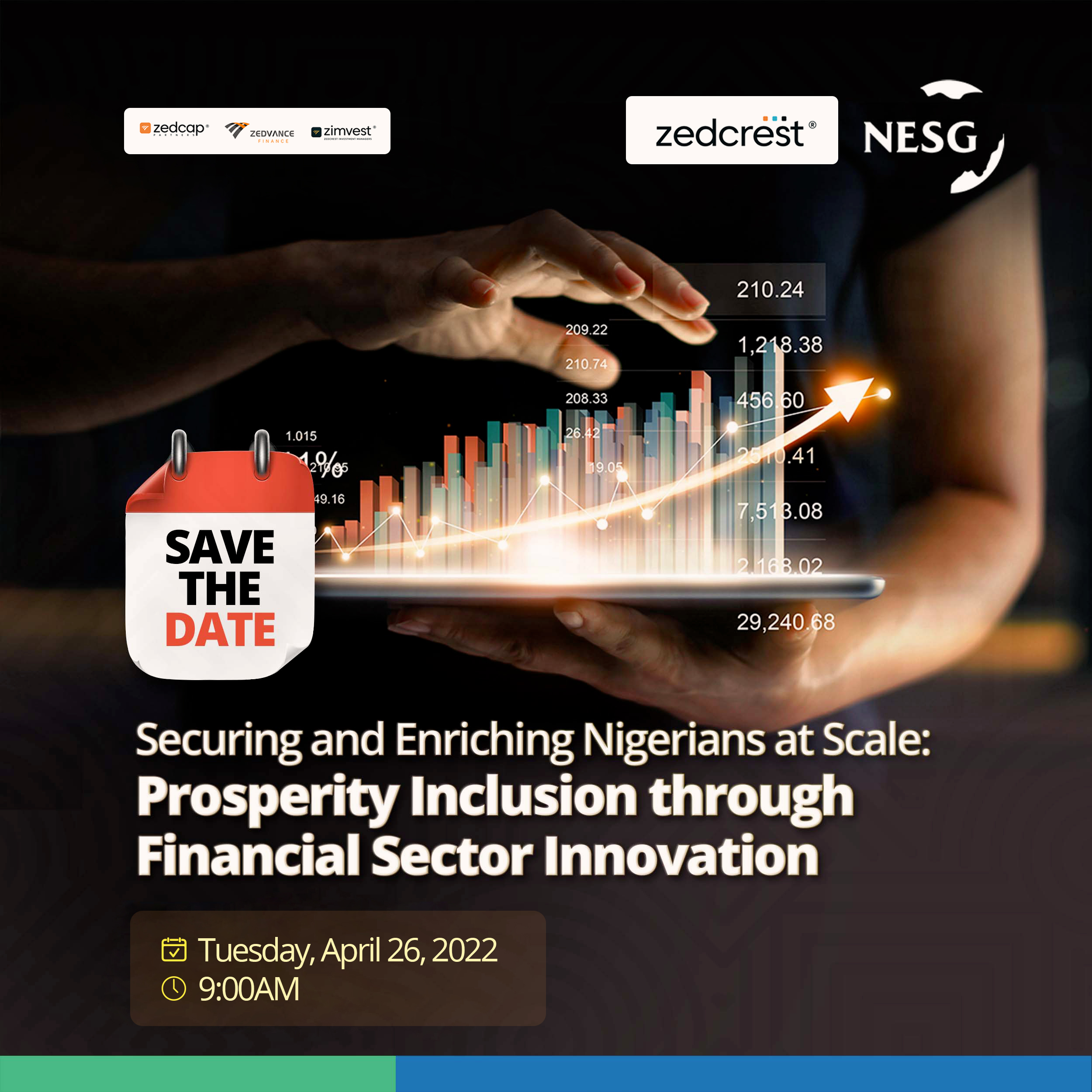 While Nigeria still nurses the bruises of the COVID-19 induced recession, like most other countries, the Nigerian economy exited recession in Q4-2020 with a meagre growth of 0.1 percent in real GDP (National Bureau of Statistics-NBS). In 2021, the economy consolidated its recovery as Nigeria's real GDP expanded for the fifth consecutive quarter in Q4-2021. Consequently, Nigeria's economy recorded a growth rate of 3.4 percent FY-2021, a growth rebound compared with the 1.9 percent contraction in 2020. Despite the inherent base effects in the second and third quarters, Nigeria's impressive real GDP growth in 2021 echoes the performance of the non-oil sector, contrasting the oil sector led recovery of the 2017 recession. The sustained recovery was motivated by the impressive performance from the services sector alongside relatively flat agricultural sector growth. The subdued pressure of the global pandemic on economic activities alongside huge progress in vaccine roll-out globally continues to support economic recovery in Nigeria.
Nigeria needs to drive inclusive development because of the constrained government finances and the mobilisation of private investments (domestic and foreign) to create expansion in economic opportunities and inclusive prosperity. At the centre of investment mobilisation is the financial sector that needs to be rejigged to take up this responsibility. Issues such as high-handed regulatory space, policy uncertainty, capital control, pre-dominance of the banking sector and banking finance, corruption and negligence of financial guidelines, high incidence of money laundering etc. have hindered the progress of the financial sector, which need to be addressed.
The event seeks to:
Re-evaluate and reconsider the role of the financial market in building a secured future for inclusive prosperity in Nigeria.
Discuss strategies to reposition the Nigerian financial system and sector as one of the most favourite destinations for investment.
Identify specific areas for regulatory liberalisation and intervention to ensure market efficiency.
Highlight imperative policy regulations that will advance the Nigerian financial sector for growth and effective resource mobilisation and redistribution.