Posted Fri, Aug 12, 2022 9:21 AM
Timeframe: Thu, Aug 25, 2022 10:00 AM - Thu, Aug 25, 2022 2:00 PM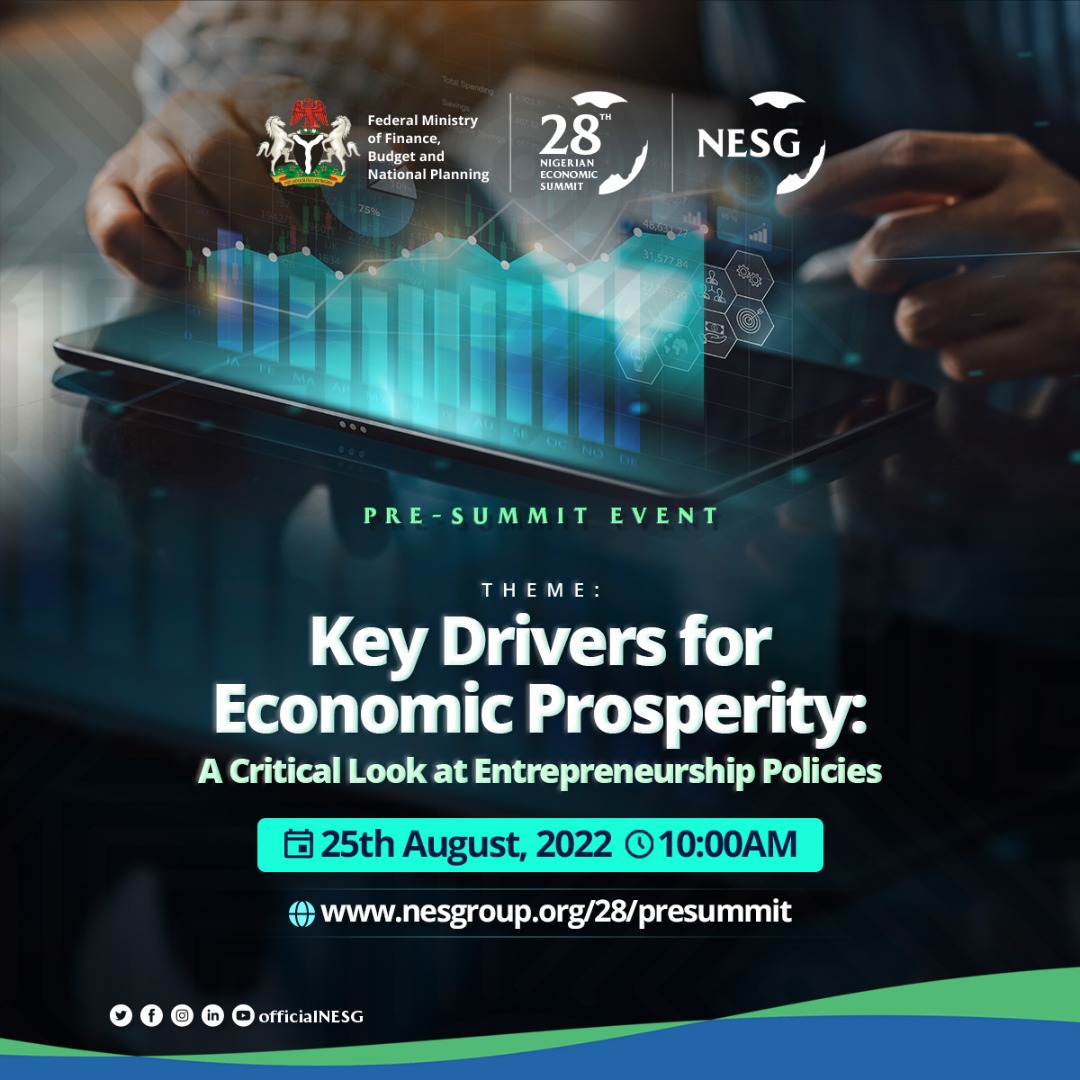 Over the last two to three years, the Nigerian entrepreneurship ecosystem has grappled with the impact of covid-19 pandemic, pandemic-induced recessions and current macroeconomic instability. Despite efforts to strive on the path to recovery, existing challenges around accessing markets, policies, accessing finance and a poor business environment have been exacerbated due to foreign exchange instability and inflationary pressures; increase in taxes to mitigate dwindling government revenue etc as well as socio-economic issues like insecurity, unemployment and poverty etc.
While the entrepreneurship ecosystem has shown resilience in the face of these challenges, Micro, Small and Medium enterprises (MSMEs) continue to struggle with the impact of these challenges. Recent data from the National Bureau of Statistics (NBS) and the Small and Medium Enterprise Development Agency of Nigeria (SMEDAN) 2021 MSME survey report showed a decline in the number of MSMEs within the ecosystem from over 41.5m MSMEs in 2018 to 39.6m MSMEs in 2021 largely due to the impact of the pandemic. Also, data from the State of Entrepreneurship in Nigeria report 2021 developed by the FATE Institute, FATE Foundation which assessed the state of entrepreneurship in 2021 using key indicators like Business Performance; Perception of Opportunities; Digital Adoption; Skills Adoption; and Enabling Environment; showed that Business Performance and Enabling Environment scored the lowest on the Entrepreneurial Index, emphasizing the urgent need to address gaps in these areas.
As Nigeria looks to welcome a new government and with economic growth being a front burner issue, entrepreneurship is a critical driver of economic growth that should be an immediate area of focus. To effectively and sustainably implement policies, programs and/or interventions, it is important to critically assess entrepreneurship policies; identify critical levers to improve the business and address gaps; and design an implementation framework to drive implementation in the short, mid to long term.
Against this background, the pre-summit conversation at the NESG MSME Community of Practice will focus on the theme "Key Drivers for Economic Prosperity: A Critical Look at Entrepreneurship Policies". Present at the event will be relevant entrepreneurship ecosystem stakeholders including SMEDAN, Enterprise Development Centre (EDC) of Pan Atlantic University, Business Development Service Providers (BDSPs), Business Management Organisations (BMOs), AFEX, Nigerian Export Promotion Council (NEPC), Bank of Industry (BOI), Development Bank of Nigeria (DBN), Nigeria Incentive-based Risk Sharing System for Agricultural Lending (NIRSAL), MSMEs etc and the focus of the conversations will be to share insights on driving economic growth through entrepreneurship while also proposing recommendations on implementation. The insights, recommendations and framework discussed will be synthesized and documented in a policy brief which will be disseminated post-event for access by public, private and development stakeholders within the ecosystem.