Posted Wed, Oct 4, 2023 9:42 AM
Timeframe: Thu, Oct 12, 2023 10:00 AM - Thu, Oct 12, 2023 2:00 PM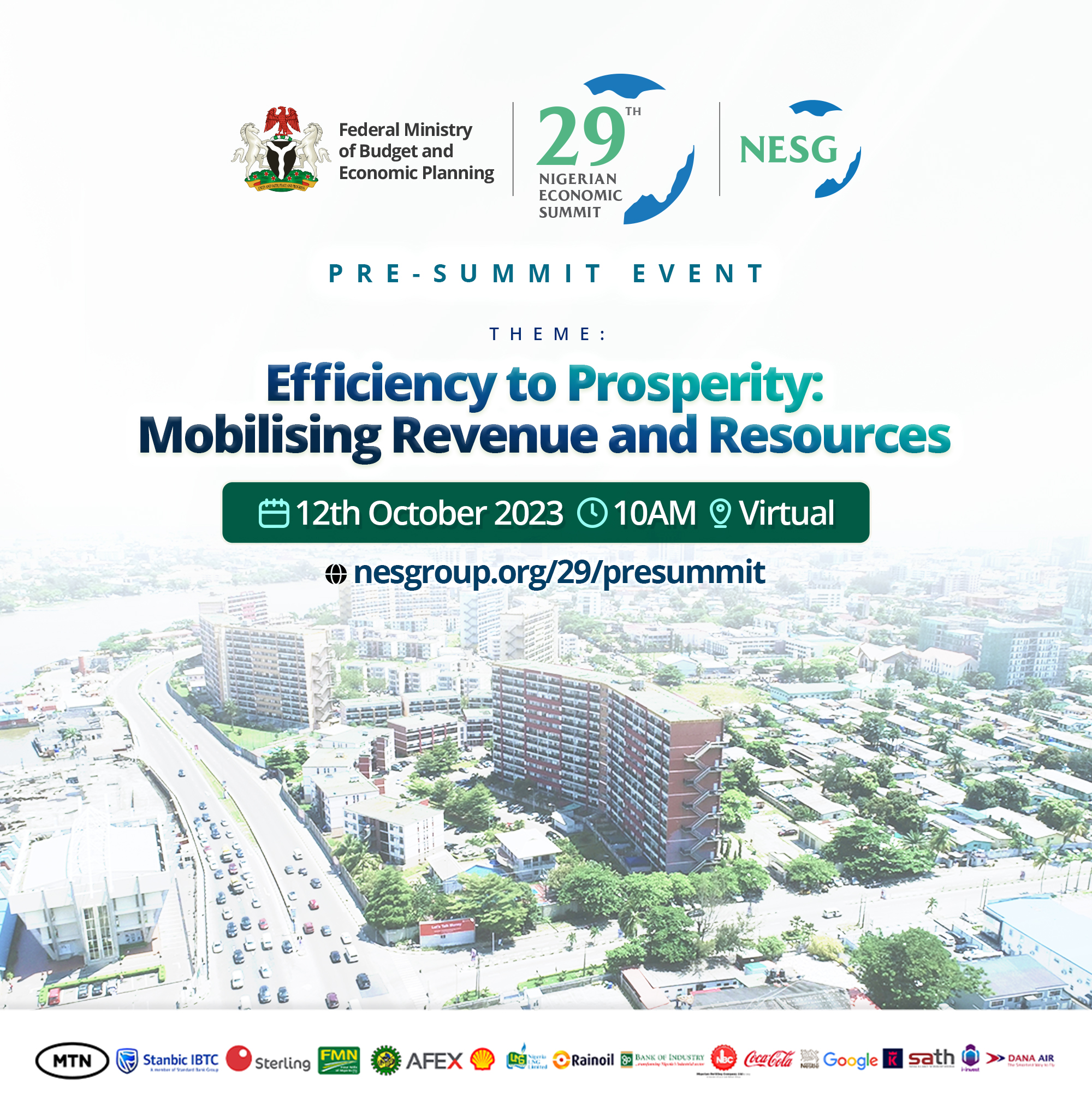 Nigeria is blessed with abundant natural resources, various national assets, and ownership of strategic government-owned enterprises. These resources generally perform below their potential, raising the question of what needs to be done to unlock greater value from our national assets, optimise returns from our natural resources and improve government-owned enterprises' efficiency. This session will explore possible strategies and options available to the government to realise more excellent value and maximise returns from our natural resources and other assets.
This session is in line with the NES 29 sub-theme on Mobilising Finance for Sustainable Development. Resource mobilisation is crucial for addressing social, and environmental challenges, and promoting economic growth. Access to finance in high-growth sectors through private equity, development finance, digital inclusion, and microfinance is essential. Nigeria should broaden its tax net, enhance collection efficiency, and retain investments.
Leveraging competitive projects, social programs, and innovative financing can drive sustainable development through strengthened financial institutions and public-private partnerships.