Posted Mon, Sep 5, 2022 1:05 PM
Timeframe: Fri, Sep 9, 2022 2:00 PM - Fri, Sep 9, 2022 5:00 PM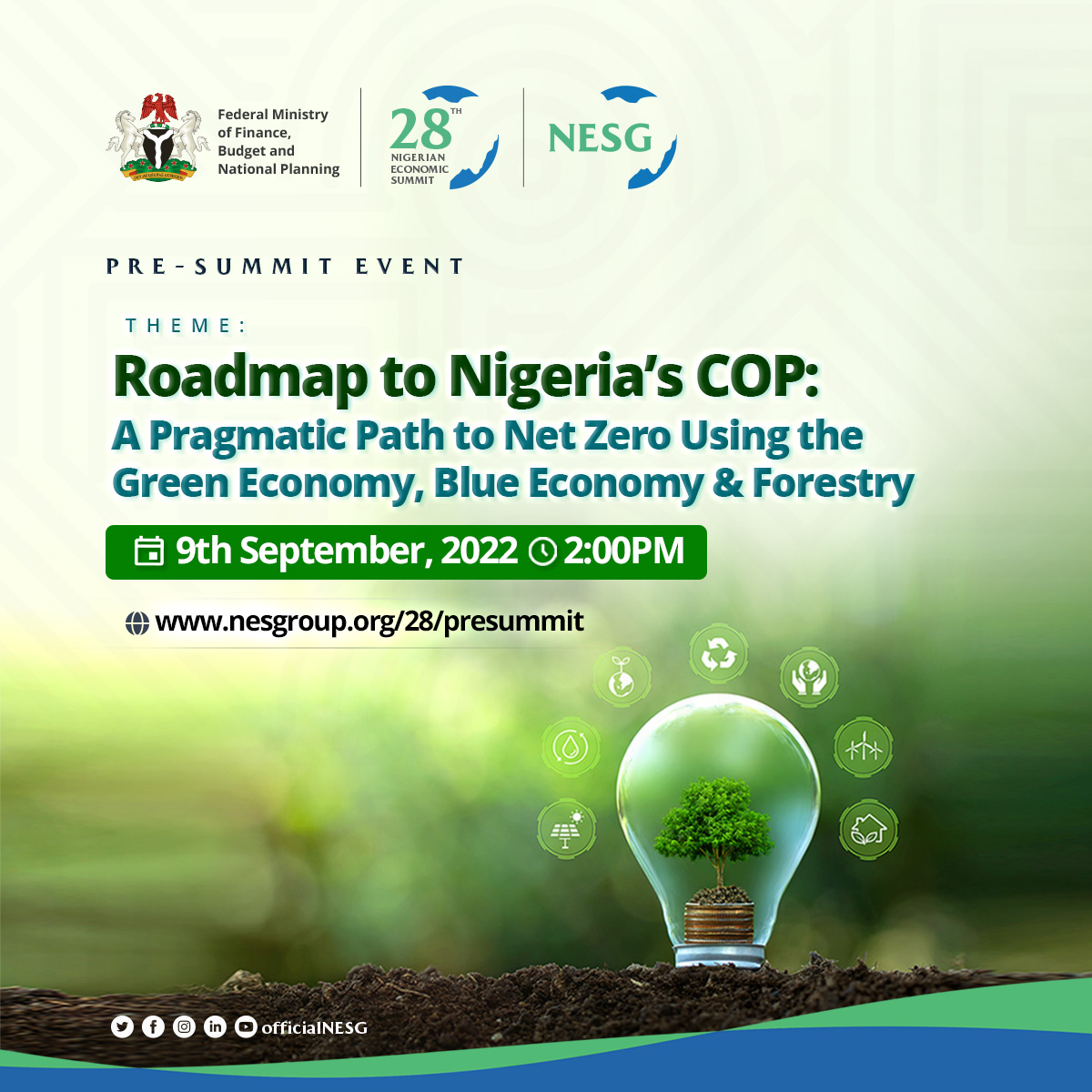 In the 2022 Intergovernmental Panel on Climate Change (IPCC) on Impacts, Adaptation & Vulnerability, the second part of the Sixth Assessment Report describes how climate change is affecting the world's human and natural systems. For the African continent, the report documented rapid acceleration of global warming, leading to a need to combat climate change and its impacts.
Against this backdrop, Africa seems to have received the brunt of the impacts of climate change while only emitting less than 4 percent of greenhouse gas emissions, which ultimately reflects Africa's crippling energy deficit. Leading to COP27 UN Climate Change Conference in Egypt's Sharm El Sheikh, it is important for African leaders to secure a pragmatic path to NetZero by creating an agenda that addresses the peculiar nature of the African economies.
Against this background, the Sustainability Policy Commission of the Nigerian Economic Summit Group (NESG) intends to hold a consultative session to discuss how Nigeria can achieve a pragmatic path to NetZero using three thematic areas, Climate change & Green Economy, Blue Economy and Forestry.