Posted Fri, Sep 22, 2023 11:37 AM
Timeframe: Tue, Oct 3, 2023 4:00 PM - Tue, Oct 3, 2023 6:00 PM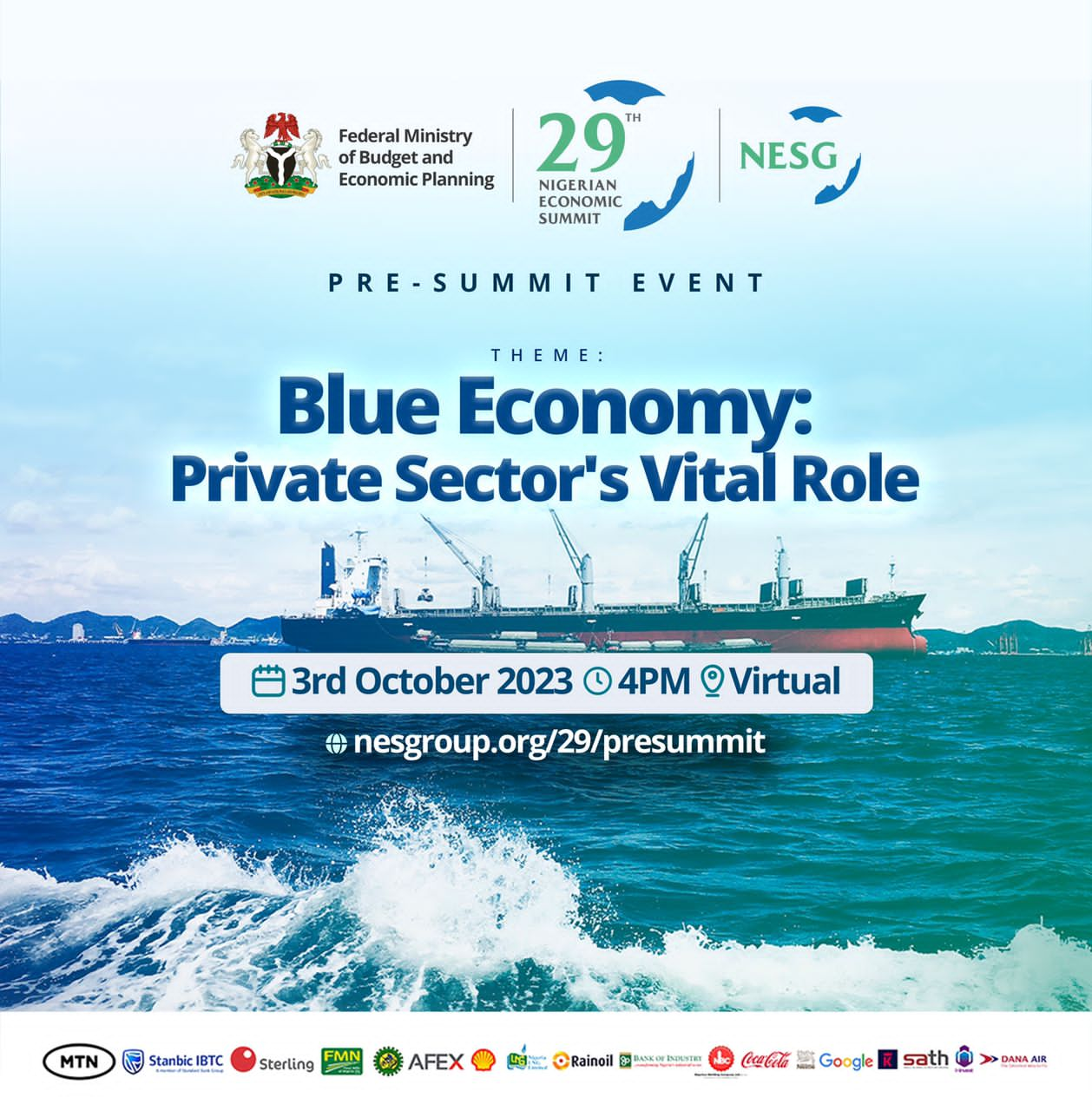 The marine ecosystem is opening new frontiers for economic growth. The blue economy has been gaining popularity in development circles as a policy choice for developed and developing nations to promote their economic objectives.
While there have been a few attempts to provide a framework for the blue economy in Nigeria, the predominant lack of infrastructure has undermined the development of new economic opportunities. For example, the Coastal and Inland Shipping (Cabotage) Act 2003 was enacted to develop the blue economy in Nigeria. In 2006, Port concession agreements were made between the government and private companies, and the Lekki Deep Sea Port, regarded as the 'biggest seaport in West Africa', was opened in 2022. Furthermore, on January 17, 2022, the Federal Government of Nigeria inaugurated the Expanded Partnership Committee on Sustainable Blue Economy in Nigeria. This Committee recognises the role of the private sector in driving the blue economy in Nigeria alongside the public sector. Chaired by the then-Vice President of Nigeria, Professor Yemi Osinbajo SAN, the Committee constitutes representatives of states, ministries, agencies, departments and the private sector. Although these have been varyingly successful developments, a significant framework is needed to sustain and improve the outcomes within the blue economy and to protect the country's maritime resources from being used in an unsustainable manner.
Another obstacle in the sustainable development of the blue economy is the issue of marine litter. The United Nations Industrial Development Organisation estimated that Nigeria generates about 2.5 million tonnes of plastic waste yearly. Marine litter threatens the vitality of sea creatures and their ability to function appropriately and procreate, thus reducing biodiversity and threatening the quality of potential resources.
According to the European Union Blue Economy Report of 2021, the blue economy generated over 500 billion Euros accounting for 1.7 per cent of GDP in Europe. This suggests that the blue economy provides an opportunity to galvanise new rapid growth determinants, especially towards tackling deepening poverty and restiveness in coastal economies, including Nigeria.
Therefore, it is critical to implement a framework that protects the ocean from pollution and also taps into the potential of the blue economy, utilizing not only the public sector but the private sector, as well.