Posted Tue, Jan 3, 2023 3:27 PM
Timeframe: Wed, Jan 18, 2023 9:00 AM - Wed, Jan 18, 2023 3:00 PM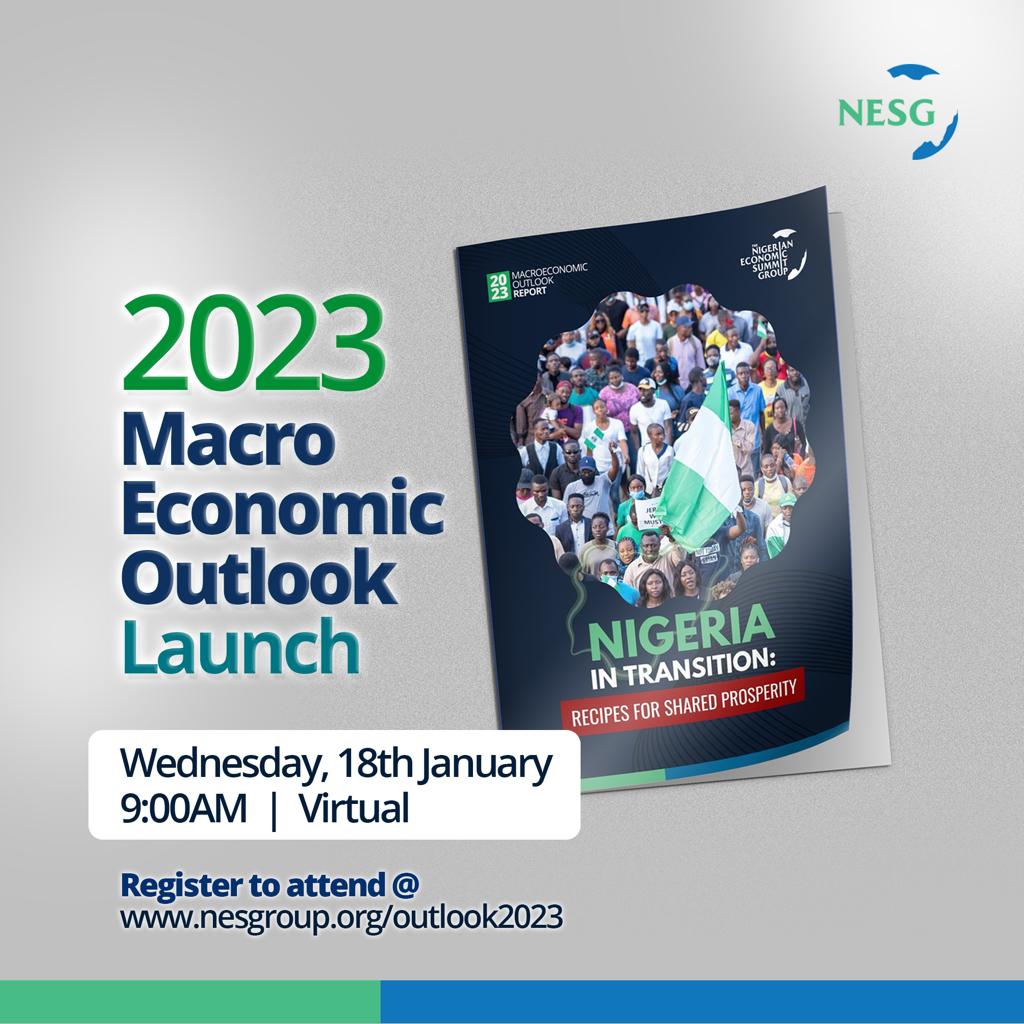 Despite its great potential, Nigeria faces several challenges in achieving shared prosperity and economic inclusion. Economic growth has been fragile and vulnerable, accompanied by increasing unemployment, poverty, and worsening living standards.
Key drivers of these outcomes include the high inflation rate, foreign exchange volatility and an unsustainable fiscal path, among others. Furthermore, persistent challenges such as weak productivity, skewed growth, infrastructural deficit, slow pace of industrialization, insecurity, and low foreign investment inflow continue to hinder Nigeria from reaching its full economic potential. In addition, Nigeria's poor socioeconomic outcomes indicate that economic growth is devoid of shared prosperity.
To change its economic trajectory from a weak, non-inclusive, and highly vulnerable narrative to one with a guiding principle of creating economic value and benefits for all, Nigeria needs to implement a comprehensive and system-driven economic agenda. However, driving this economic agenda requires a set of reforms that ensure a conducive and enabling environment for generating economic benefits and prosperity that can be shared without leaving any Nigerian behind.
The aforementioned is the focus of the 2023 edition of the NESG Macroeconomic Outlook with the theme: "Nigeria in Transition: Recipes for Shared Prosperity". The report proposes a framework for achieving a Shared Prosperity Agenda (SPA) for Nigerians by internalizing the unique features of the country. It aims to show the policies that are prerequisites for SPA in Nigeria. To do that, the report provides a tool to help structure policy discussions and determine what policies are linked to the two (2) baseline objectives highlighted in the Nigeria-centric SPA.
The objectives are guided by eleven (11) principles that must exist to attain SP; four (4) strategic thrusts reinforced by eight (8) enablers that will result in measurable and time-specific targets across selected and critical social and economic indicators which are consistent with the National Development Plan (NDP) 2021-2025.