Posted Mon, Sep 25, 2023 1:56 PM
Timeframe: Fri, Sep 29, 2023 1:00 PM - Fri, Sep 29, 2023 3:00 PM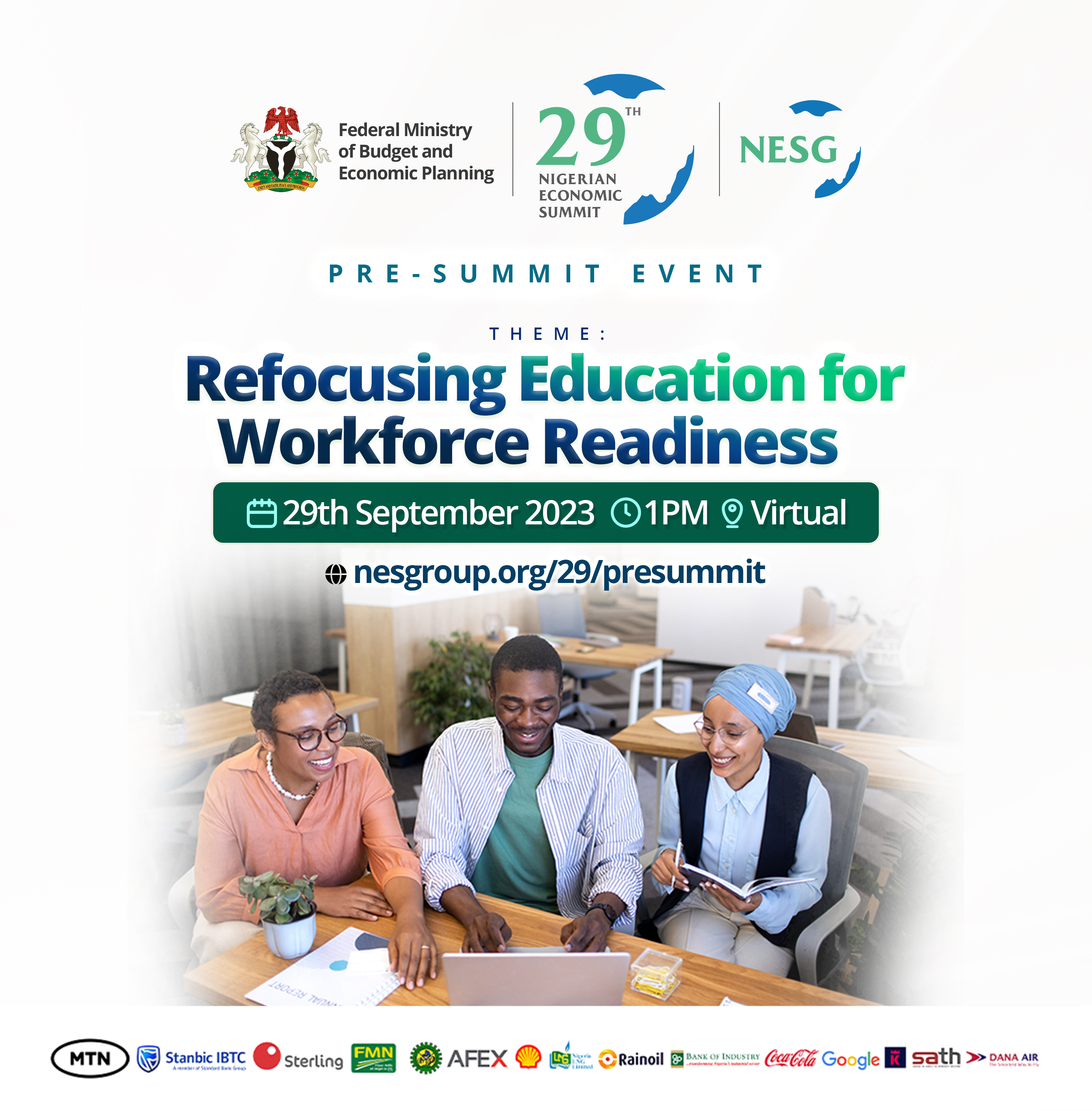 According to the World Economic Forum, an estimated 85 million jobs may be displaced by 2025 due to a shift in the division of labour from humans and machines. However, 97 million more jobs may emerge that are more adapted to the new division of labour between humans, machines and algorithms. The Forum estimates that there are top 10 skills required to thrive in workplaces in the future. These are categorised into problem solving, self-management, working with people, technology use and development (World Economic Forum, 2020).
These are pointers of a collective prosperous future. An audit on the extent to which these skills are woven into our learning experience in Nigeria across different levels of education is critical. The recent Future of Jobs survey by the World Economic Forum highlights Cognitive skills and Technology literacy among the fastest growing core skills in terms of relevance in the workplace (World Economic Forum, 2023).
Also, a careful review of the categories of individuals in our systems; i.e. literate, illiterate, interest, talents, will help us identify what type of education each category requires for workplace readiness. There is a huge likelihood that there is a mismatch where learners who should pursue pure technical skills are struggling with core academia.
There is also a challenge of poor or failing infrastructure: human and materials, to support young people who are more inclined to careers in technology.
Switzerland along with about four other countries have adopted the dual vocational education and training program with Switzerland being considered the strongest in Europe. The education model in Switzerland is an apprenticeship program designed for children in upper secondary aged 16 to 19. The country's Vocational Education and Training (VET) program is the mainstream upper secondary program, serving 70% of Swiss young people. It prepares a broad cross-section of students including high achievers for careers in a range of occupations—high-tech, human service, health, as well as traditional trades and crafts, so white-collar as well as blue-collar (Hoffman & Schwartz, 2015).
The education model enjoys very strong support from Swiss employers, who credit it with being a major contributor to the continuing vitality and strength of the Swiss economy. One measure of the strength of that economy is that Switzerland enjoys low unemployment, with a youth unemployment rate (7.9%), below the average rate (10.6%) among OECD economies (OECD, 2023). Its success lies in its pedagogical method, which is characterised by a blend of skills training, strong learning outcomes and a competence-orientated structure of training content to develop both theoretical know-how and practical skills.