Posted Tue, Sep 20, 2022 10:12 AM
Timeframe: Thu, Sep 22, 2022 1:00 PM - Thu, Sep 22, 2022 2:00 PM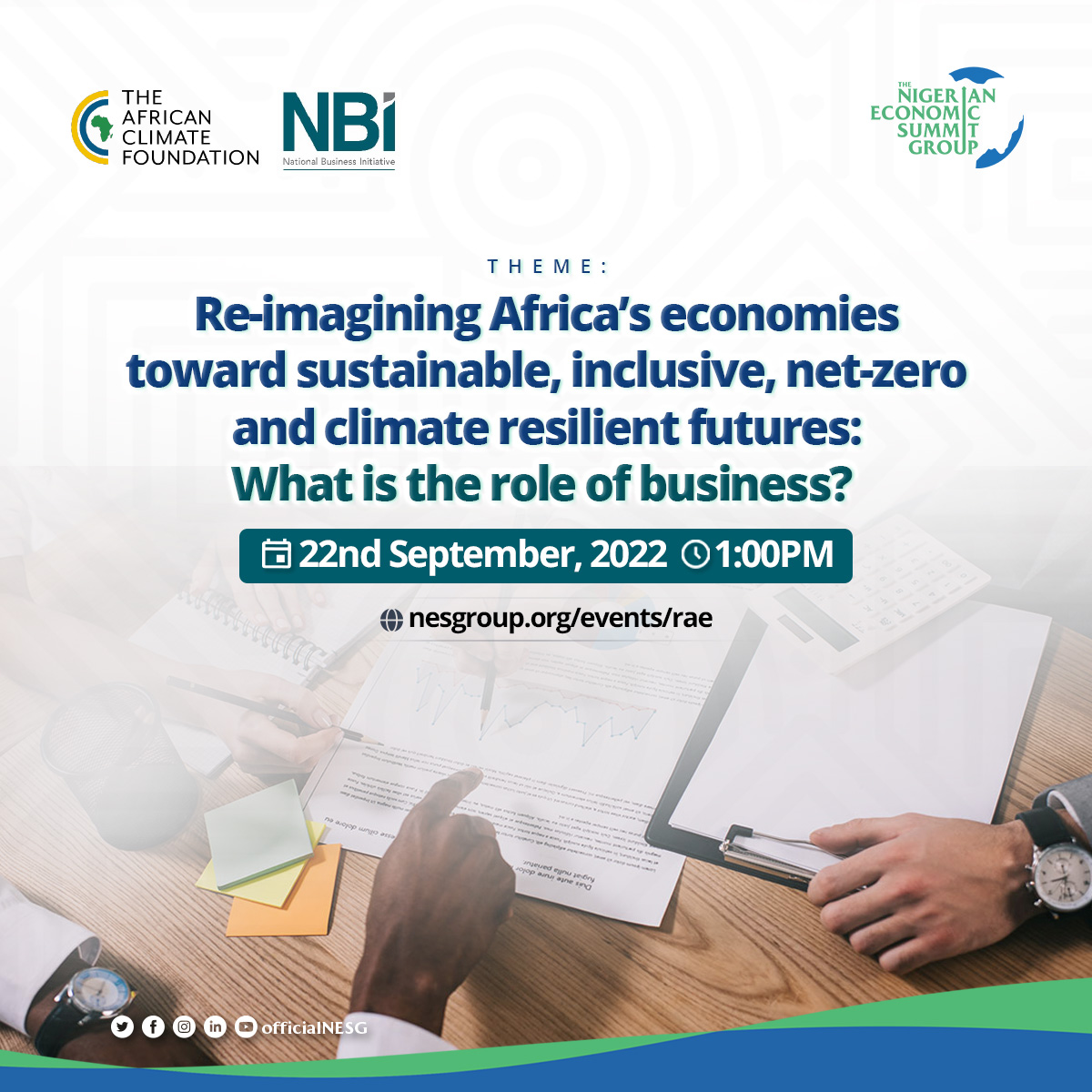 Join us as we unite business from South Africa, Egypt, Kenya, and Nigeria to unpack the role of business in driving climate ambition and catalysing action for Just Transitions toward sustainable, competitive, inclusive and climate resilient economies in Africa. Addressing the interface between climate action, just transitions, development, finance, and investment, with the participation of the private sector in Africa, is crucial if we want to realise the immense opportunities across the continent.
In the spirit of showcasing collaborative action in the face of climate change, the National Business Initiative (NBI) has partnered with the African Climate Foundation (ACF) to deliver a series of dialogues between business across Africa, including South Africa, Egypt, Kenya, and Nigeria. The dialogues provide an opportunity to better understand the broader African climate context and challenges, as well as to unpack climate responses and to share learnings on the role that business is currently playing and what more business can do to play a role in achieving Just Transitions across the continent.
We invite you to this event to engage and share learning between business and decision makers building on Africa Climate Week, Climate Week New York, and other key global moments as we head towards COP27.