Posted Tue, Jun 14, 2022 1:31 PM
Timeframe: Tue, Jun 21, 2022 9:00 AM - Tue, Jun 21, 2022 2:00 PM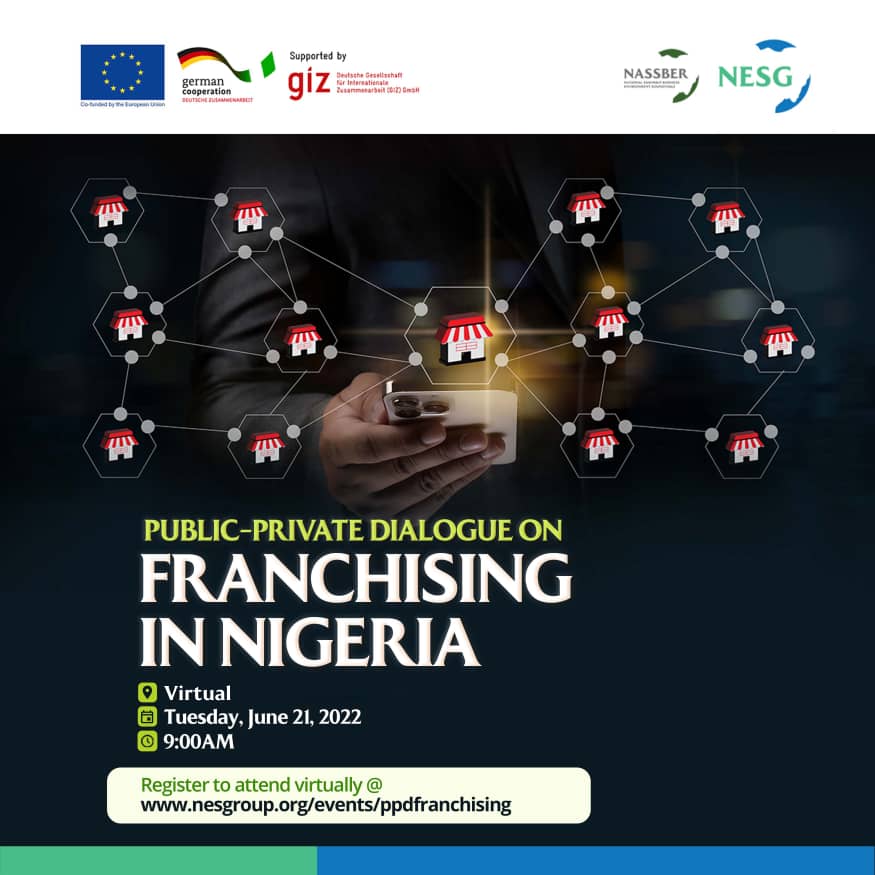 Having identified franchising as a viable business model for MSMEs, the National Assembly Business Environment Roundtable (NASSBER) working through its Regulations Working Group and its Trade Working Group, in partnership with the National Office for Technology Acquisition and Promotion (NOTAP)and with the support of GIZ Nigeria's Pro-Poor Growth and Promotion of Employment in Nigeria Programme – SEDINhave decided to organize a Private-Public Dialogue on the Franchising Bill essential to help key stakeholders in government and the private sector develop choices on crucial issues affecting the growth and development of the franchising in Nigeria.
OBJECTIVES OF THE PPD
1. To develop the regulatory and the market development aspect of franchising in Nigeria and set an agenda for further engagements towards the passage of the Bill.
2. To identify key constraints significantly affecting the growth of franchising in Nigeria.
3. To highlight the priorities and strategic framework to be set up by the Bill.
4. To set up a strategic framework for disseminating findings and recommendations to the National Assembly.