Posted Mon, Nov 20, 2023 3:41 PM
Timeframe: Mon, Nov 27, 2023 4:00 PM - Mon, Nov 27, 2023 6:00 PM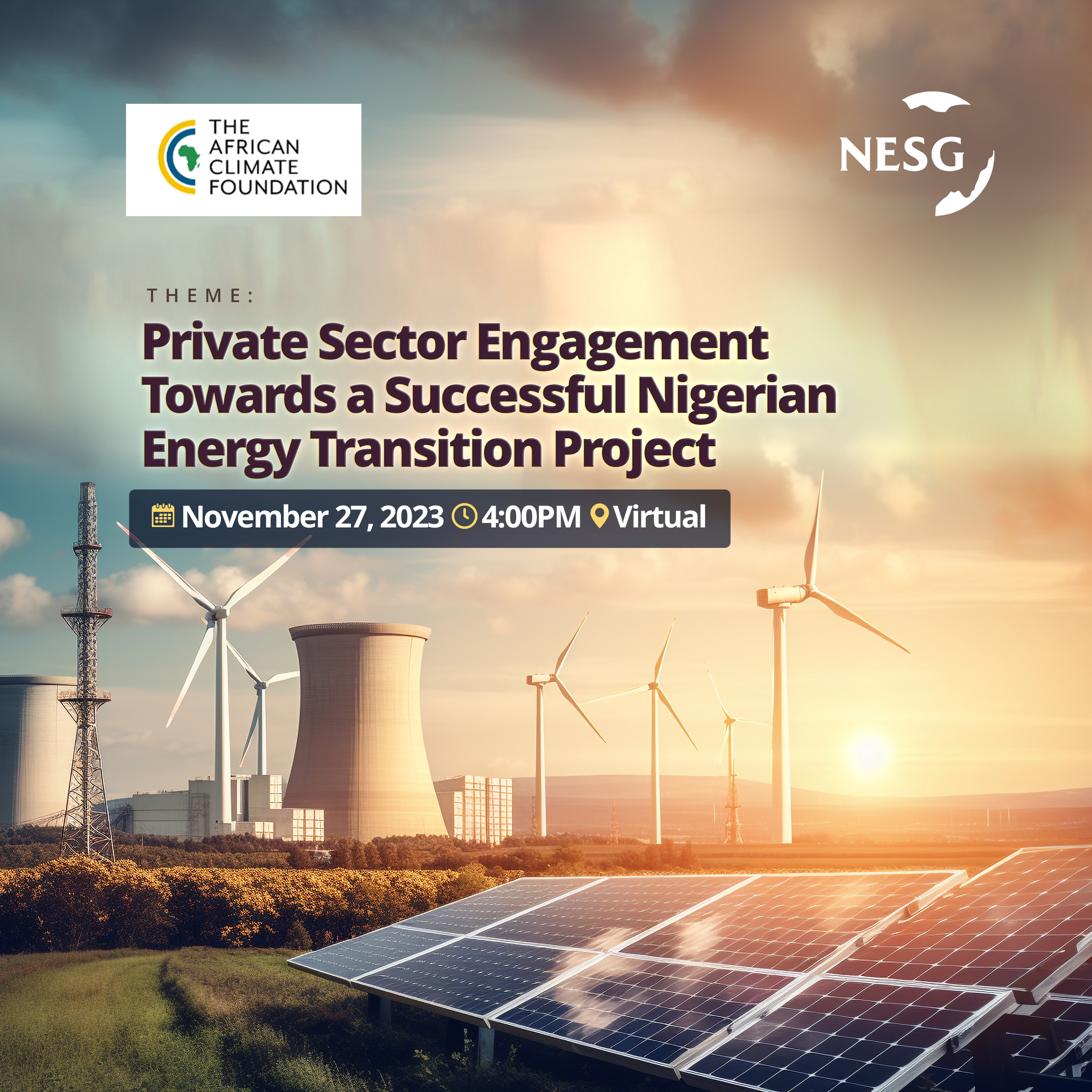 To reach Net Zero Plan by 2060, the Nigeria Energy Transition plan estimates $ 1.9 trillion as required, including $410 Billion above projected usual spending and an additional cost of about $10 billion annually. Carbon finance through the carbon market is crucial and part of a more considerable global effort to raise needed funding to combat climate change. In developing countries such as Nigeria, carbon finance is seen to contribute significantly to actions in the transition to low-emission and climate-resilient approaches. 
The main actors and stakeholders involved are the private and public energy stakeholders.
To strengthen public-private engagement around implementing the Nigerian energy transition plan and support the development of the carbon market whilst supporting interventions that will drive socio-economic improvement, The Nigerian Economic Summit Group (NESG) and African Climate Foundation (ACF) have embarked on the project are currently has embarked on the project: Private Sector Engagement Towards a Successful Nigerian Energy Transition.
The project will ultimately bring about information and policy that support interventions that drive the energy transition and inclusive development by unlocking opportunities in the energy sector and carbon market, simulating climate change resilience and economic development, unlocking private sector and employment opportunities, research and development.