Posted Wed, Feb 8, 2023 1:48 PM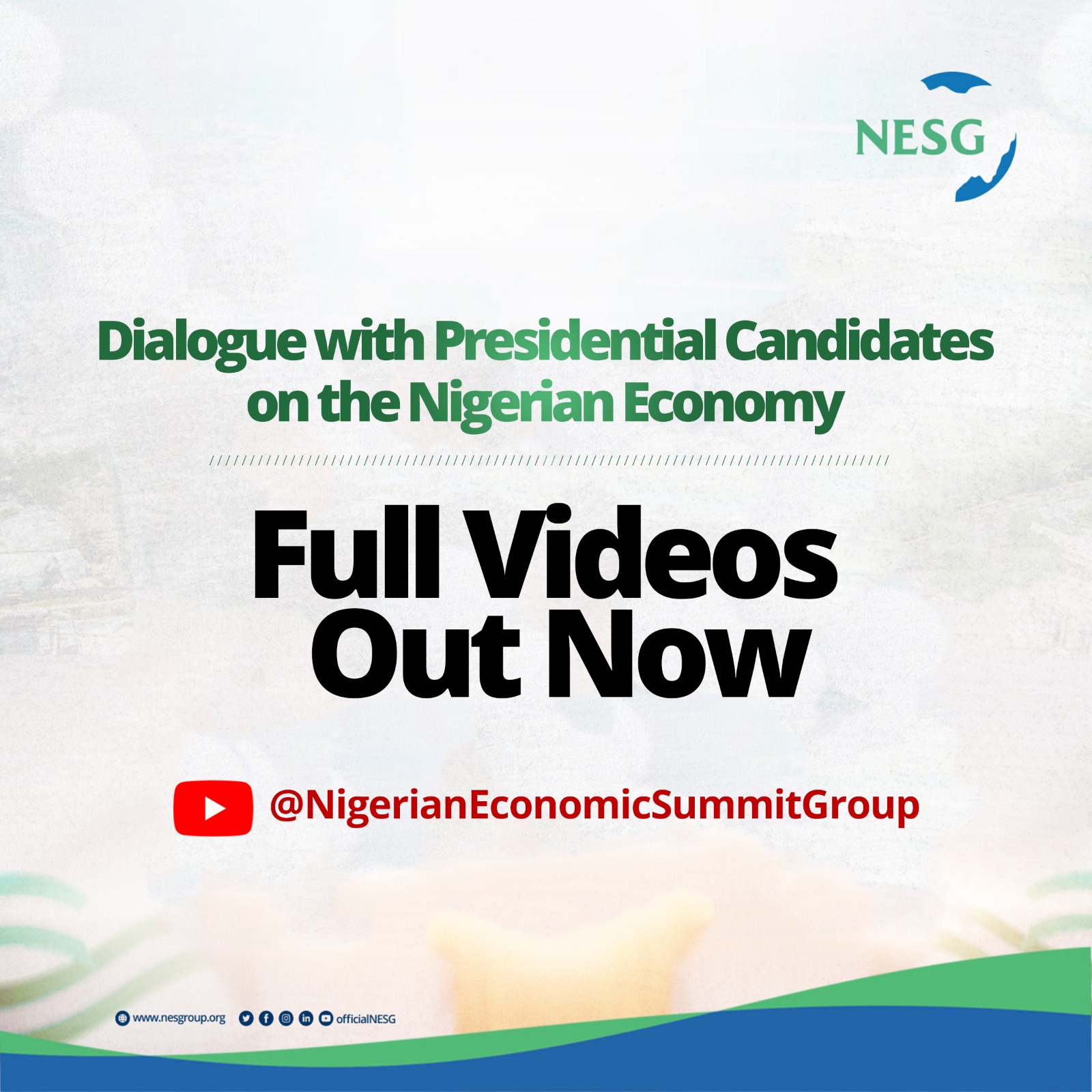 As part of our commitment to national development and our principle to provide an economic foundation for democracy, the Nigerian Economic Summit Group is set to hold a series of dialogues on the Nigerian economy with presidential candidates that will accentuate discussions on the roadmap towards an inclusive and prosperous Nigeria.
In a bid to live up to our mandate to foster the establishment of an economic foundation for democracy, we actively sought independent direct engagements with the presidential candidates on critical economic policy reform issues and prescriptions, in the national interest.
The full videos of the NESG dialogue with Presidential Candidates on the Nigerian Economy, are out now.